We can arrange Microsoft training at  a wide range of public venues throughout the UK. As agents for the biggest training providers in the Country, we are able to secure substantial discounts for you on Microsoft public course rates. Don't book training until you've obtained a quote from us first! Here are some of the public Microsoft training courses that we provide:
Microsoft Desktop Training Courses
Microsoft Access
Microsoft Excel
Microsoft Outlook
Microsoft PowerPoint
Microsoft Project
Microsoft Publisher
Microsoft SharePoint
Microsoft Visio
Microsoft Windows 7
Microsoft Word
Microsoft desktop applications courses are available at Levels 1, 2 & 3 as well as all versions from 2000 – 2010.
Microsoft Technical Training Courses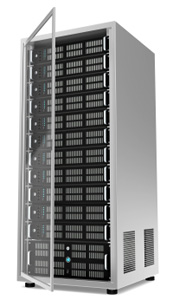 Microsoft Accelerated Certifications
Microsoft AJAX
Microsoft BizTalk Server
Microsoft Consumerisation of IT
Microsoft Desktop Virtualisation and VDI
Microsoft Dynamics
Microsoft Exchange Server (all versions)
Microsoft Forefront
Microsoft High Performance Computing (HPC)
Microsoft Internet Information Services (IIS)
Microsoft ISA Server
Microsoft Lync Server 2010
Microsoft Office 365
Microsoft Office Communications Server
Microsoft Opalis 6.3
Microsoft 'Private Cloud'
Microsoft ProClarity
Microsoft Scripting
Microsoft Seminars and Briefings
Microsoft SharePoint
Microsoft Silverlight
Microsoft Small Business Server
Microsoft SQL Server
Microsoft Systems Centre
Microsoft Systems Management Server
Microsoft Visual Basic 6
Microsoft Visual Studio
Microsoft Visual Studio Team System
Microsoft Windows Azure Platform
Microsoft Windows Desktop Operating Systems
Microsoft Windows Server
Unlocking Business Value from Microsoft Technology